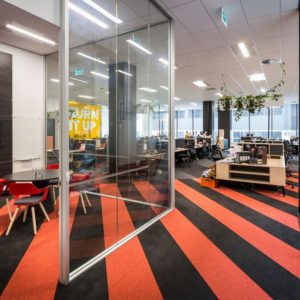 Established in 1919, TOLI is a major floor covering manufacturing company in Japan
With a diverse product range such as Vinyl tiles and Sheets, Carpets and Carpet Tiles to Curtains, Wall Coverings and many other products, TOLI is a leading and successful general manufacturer of interior products in Japan
TOLI delivers a diverse and unique range of carpet tiles and carpet planks for your next flooring project. We supply, distribute and install, 0.5m x 0.5m tiles, 1m x 0.25planks in flowing patterns, colorful designs and digitally printed designer flooring options.
TOLI'S high-performance carpet tiles and planks are environmentally certified and suitable for offices, residential, commercial, hospitality, education, retail, sports and recreation, facilities and community spaces.
Click on the digital books below for our complete range and contact us for prices and delivery.
TOLI CARPET TILE GA-100 SERIES
With its top-selling history for more than 35 years, GA-100 series is now the synonym for Japanese carpet tiles. Good quality and performance are assured in versatile application.
TOLI CARPET TILE GA-400 & 500
GA-400 and GA-500 are manufactured with solution-dyed yarn, and is suitable for for middle-low traffic areas in offices and residences. Click on the digital book to see the entire range
TOLI CARPET TILE YUTAKA 2000
A stylish office space and elegant hospitality atmosphere can be effectively created by YUTAKA 2000 series carpet tile range Available in standard 500mmx 500mm tiles
TOLI CARPET TILE YUTAKA 5000 PLANKS SERIES
YUTAKA 5000 PLANK will expand the possibility of stylish floor designs such as ashlar, herringbone, 1m x 1m parquet and planks in 1m x .25m